Are you looking for quick ways to increase engagement on Facebook? The constant changes to Facebook's algorithm can make it hard for your posts to show up in the news feed. And if they're not seen by the right audience, how can people interact with them?
In this article, we'll show you how to increase your Facebook engagement so you can win new customers and grow your business.
But first, let's take a look at what engagement on Facebook really is.
What is Facebook Engagement?
Facebook engagement is defined as measurable actions people take on your Facebook posts and pages. They can be simple actions such as liking, clicking, or sharing your post content, or more involved ones like leaving a comment or asking a question.
When Facebook users engage with your posts, it sends a signal to Facebook's algorithm which prompts your content to appear higher up in the news feed. So as you can see, increased engagement on your Facebook posts directly links to the potential for more people to see them.
So what engagement rate should you aim for?
What is a Good Engagement Rate on Facebook?
A good engagement rate on Facebook is considered to be anything above 1%. But if it's regularly lower than this, it's a sign that your followers aren't engaged with your content and are likely inactive.
A low rate of engagement on Facebook can also be put down sharing too many, or too few posts. Posting anything less than 2 times per week will result in a loss of engagement.
How to Increase Your Engagement on Facebook
So how do you get more engagement on Facebook? The following quick tips will get you more comments and shares in no time at all.
Table of Contents
Let's dive in.
1. Get to Know Your Followers
If you want to increase engagement on Facebook, the first thing you should do is get to know your followers. You need to understand what type of content they relate to and what really gets them excited enough to interact with your updates?
A good place to start is your Facebook Page Insights data. Here you'll find heaps of information about your audience such as which posts they like the most if they prefer video over text posts, and more.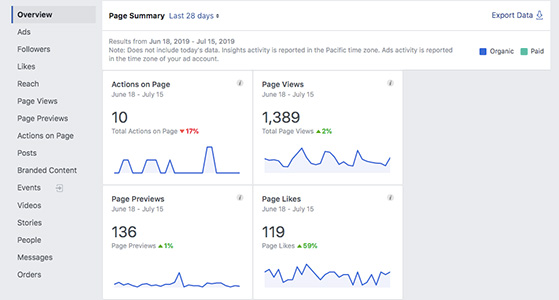 Once you've studied this information you can make an informed decision on what to post to maximize engagement.
2. Inform and Entertain Fans
People don't like being sold to. So if you're sharing content that reads like a sales pitch you won't see positive results.
Truth is, people use social media to escape and distract themselves. They want to consume content that entertains, informs, and delights them.
With the information gathered from your insights, think carefully about your audience and what you think they'd like to know. What would make them smile, or laugh out loud enough to share with a friend?
Build-A-Bear Workshop does a great job with this. They clearly understand that their audience enjoys a bit of light-hearted fun, and by using a trending meme, they've managed to put their own spin on it while promoting their brand.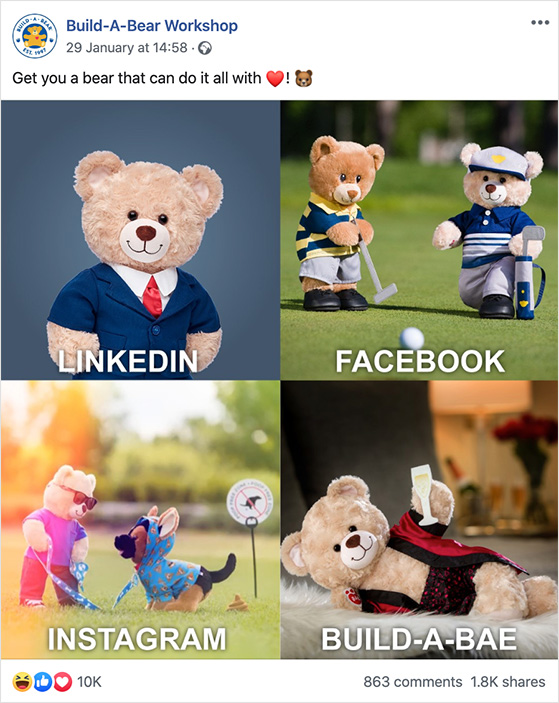 Just look at the engagement on that!
3. Pay Attention to Quality
As you already know, social media moves quickly, so the last thing people want to see when they flick through their Facebook feed are graphics, text, and videos that look shabby and thrown together.
Put your effort into making any content you create high quality. You don't need to go all out and pay a fortune for a graphic designer. You can create quality content yourself by keeping your posts simple, consistent, and recognizable.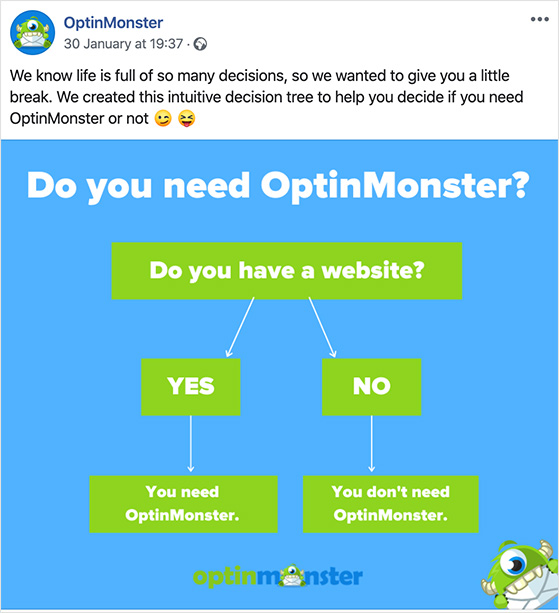 And this leads us nicely to your images.
4. Focus on Images
Facebook is an image-heavy platform and posts that include high-quality images tend to receive higher than average engagement rates.
So including great images in your Facebook marketing strategy is a quick way to easily increase your rates of engagement.
Images don't need to be complicated either. A clear product shot or closeup using your smartphone is often enough to capture a great photo.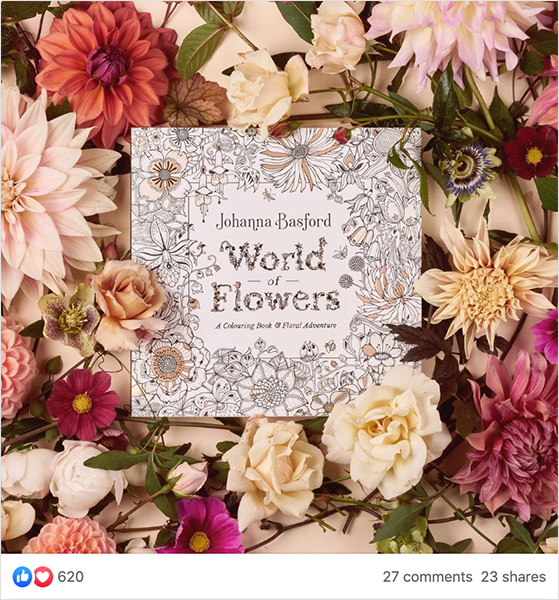 But if you're not so confident about your photography skills, you can use free public domain images to tell a story.
5. Share More Video Content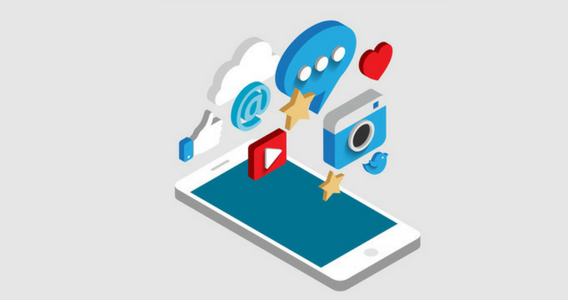 Video is fast becoming the most used media type consumed by users on social media. In-fact Facebook reports they get 8 billion video views daily. And that's way more than newer social networks like TikTok.
So adding regular video into your Facebook strategy is a great way to engage with your audience. Going live, for example, can get you 6 times more interaction than that of a normal video.
Just remember that if you host live videos, shoot them in portrait mode. Vertical Facebook videos take up the most space on mobile screens, making them far more visible.
6. Ask Interesting Questions
Sometimes it's the simple things like asking questions that can get people's attention. A well-phrased question can launch a bustling comments section that'll see your Facebook post engagement soar.
Here are a few ways you can kick off a good question post:
Ask a question about your product
Enquire about what people did for the weekend
Get people to fill in the blank
Ask fans what they'd like to ask you
In this example, the Facebook Page for a popular PC game used their update to ask fans what they'd like to ask developers in an upcoming Q & A session.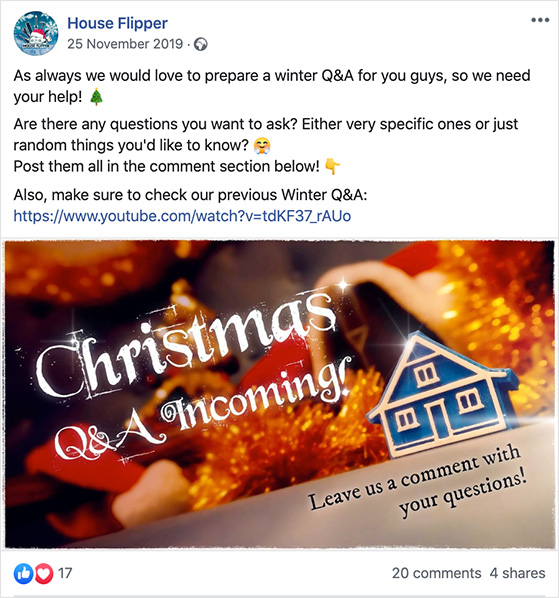 This 2-pronged approach not only generated a good deal of engagement but also gave the page owners useful information.
7. Keep Posts Short
According to Facebook, our attention spans are now said to be shorter than that of a goldfish. Combine this with the fact it takes only 1.7 seconds for us to consume a piece of content on mobile and things may look a little bleak.
But it's completely possible for you to keep up with this continual scrolling. Keep your posts short, sweet, and easy to consume.
That way you can quickly capture people's attention and entice them to stop scrolling for long enough to engage with your post.
8. Share Curated Content
There's no rule that says everything you post on Facebook has to be 100% original. In fact, the majority of posts on Facebook are updates shared from other sources. So you can use this to your advantage when you're stuck for ideas.
Collect great quality content from around the web that you know your audience will love. Then share it on your page at a time you know they'll be active (more on that later), to get the most engagement. Even a well-timed case study can generate a ton of engagement!
It might seem simplistic, but the act of actually replying to comments and questions from your fans can go a long way to improve engagement.
Getting a response to their Facebook comment, makes people feel like they're listened to and that their opinions matter. And this makes them more likely to engage with you in the future.
Make sure you or a member of your team dedicates time to reply to comments. And if you use Facebook Messenger to interact with fans aim to get the 'very responsive' badge which shows potential customers you're quick to respond.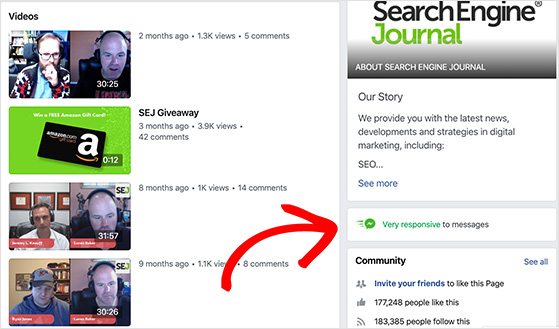 10. Share User-Generated Content (UGC)
UGC is content created by fans that you can then use to drive engagement on your Facebook posts. And you can use UGC to make your fans feel more involved with your brand which is a great way to increase brand loyalty.
Here are some ways you can use UGC to increase engagement on Facebook:
Ask people to share photos in the comments of them with your product.
Get fans to submit fan art
Have followers share a story or experience they've had using your product or service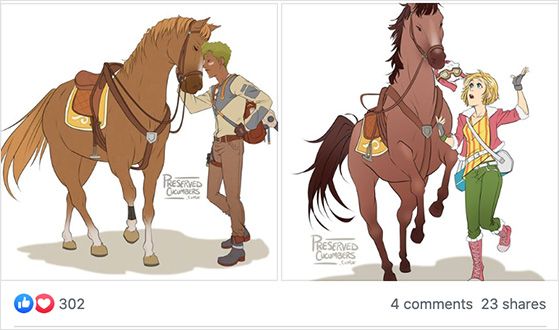 In this example, a popular game leverages UGC as a regular feature to share their favorite fan art. Just take a look at those reactions!
11. Post at the Right Times
Besides having a backlog of exciting content to share with your Facebook fans, it's important to know when the right time to post is.
Remember those page insights we discussed earlier? Jump back into them and use the data to learn when your audience is most likely to be active and engaged.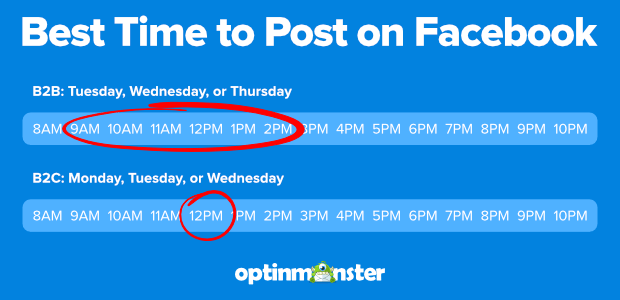 According to this article, the best time to post on Facebook is between 9 am and 2 pm EST on Tuesday, Wednesday or Thursday for B2B brands.
While for B2C businesses, you'll find 12 pm EST on Monday, Tuesday, or Wednesday is the ideal time.
12. Publish Content Regularly
Following on from publishing posts at the right time to increase your engagement, it's also vital you have a consistent publishing schedule.
If you're posting randomly once a week, it's easy for people to think that you don't have enough content to share with them so what's the point of following you?
But on the other hand, if you publish to Facebook once a day and keep to that schedule, people will come to expect that from you and judge it as worth their time to follow and engage with you.
13. Recycle Evergreen Posts
Remember that Facebook update you shared a year ago that got heaps of engagement for your page? Well, there's no reason why you can't share it again.
It makes sense to capitalize on content that's performed well for you in the past, but don't make the mistake of re-publishing the exact same content.
Say you shared a link to an article with a caption listing the main points and it got heaps of attention in the past.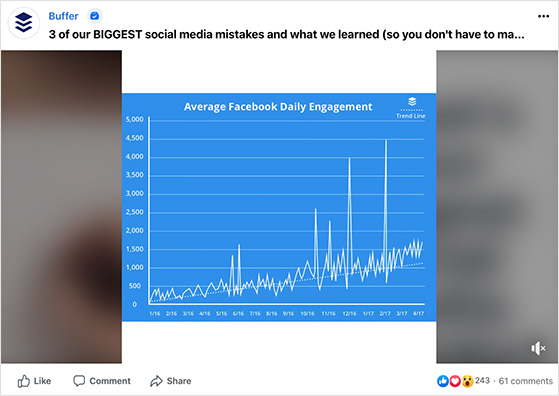 Well, you can recycle that by sharing the link with an explainer video instead. In fact, that's exactly what Buffer did, and it got them more Facebook engagement as a result.
14. Boost Top Performing Content
Another way to get more mileage out of those Facebook posts that perform the best is to use some of your advertising budget to boost them.
Look at it this way. Your best performing content is content that's proven to engage your audience on Facebook. And with the right targeting, they can keep on increasing engagement and reach more people.
Check out these Facebook marketing tips for even more ideas.
15. Leverage Facebook Stories
Just like Instagram Stories, Facebook Stories sit right at the top of the News Feed which is a great way to draw people's eyes upwards.
Stories are a more informal way to share updates with your fans because they're only available for a short amount of time. This means you can post as frequently as you like, without interrupting your followers' feeds.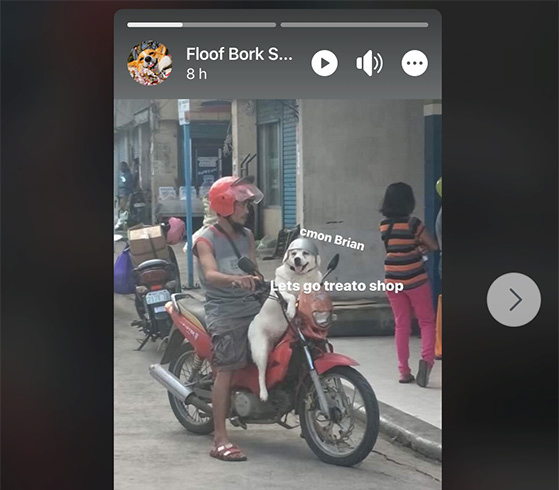 And due to this unpolished, more personal connection, your fans are more likely to check out and engage with your posts both now, and in the future.
16. Launch a Giveaway
Contests and giveaways usually generate a ton of engagement on Facebook. And when you use RafflePress the best contests plugin for WordPress, you can seamlessly link your Facebook giveaway to your blog or website.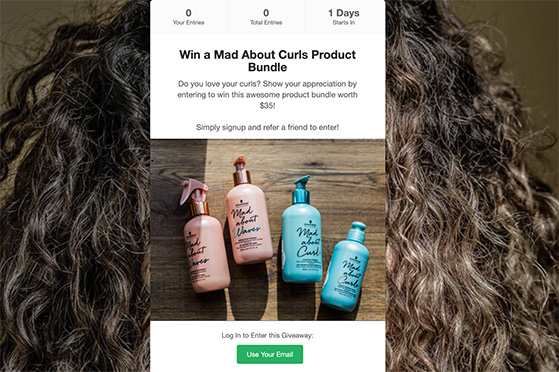 In fact, the Grow Your Facebook Page giveaway template included with RafflePress is the perfect way to successfully grow your Facebook followers and increase engagement.
The built-in entry actions are designed to maximize the potential for your contests to go viral, which ultimately leads to more growth for your page.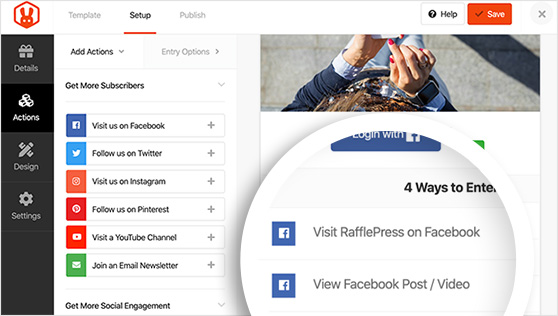 You can check out our step-by-step guide to run a giveaway on Facebook here. And look here more Facebook giveaway ideas.
17. Include a Call to Action
The thing that's often overlooked when trying to increase engagement on Facebook, is including instructions for what you want people to do next. What do you want your fans to do? Where do you want them to go after they've read your status update?
More commonly called a call to action (CTA), it's a statement added to the end of your post essentially telling people what to do. If you're sharing a blog a post, your CTA could be to ask them to leave a comment with their thoughts.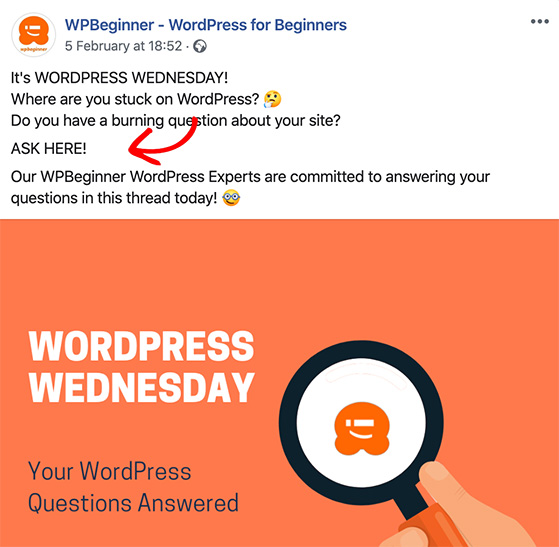 You can also add a CTA button to your page that gives people more engagement options besides simply liking, sharing, and commenting. With the Facebook CTA button, you can ask visitors to:
Contact you
Book an appointment
Download an app or game
Shop with you
Learn more about you
Join your community

So they know exactly the kind of action you'd like them to take next.
This leads us nicely to using Facebook groups for increasing engagement.
18. Create a Facebook Group
Creating a Facebook Group linked to your business Page is a genuine way to increase discussions around your brand. While people engage with you in your group your brand will be at the top of their minds making you instantly more recognizable across Facebook as a whole.
And because your Facebook group is linked to your page, the group engagement could influence how posts from your Facebook page rank in the news feed.
Take a look at this example from WPBeginner. Their WordPress vision check update posted to their Facebook Group generated over 600 comments.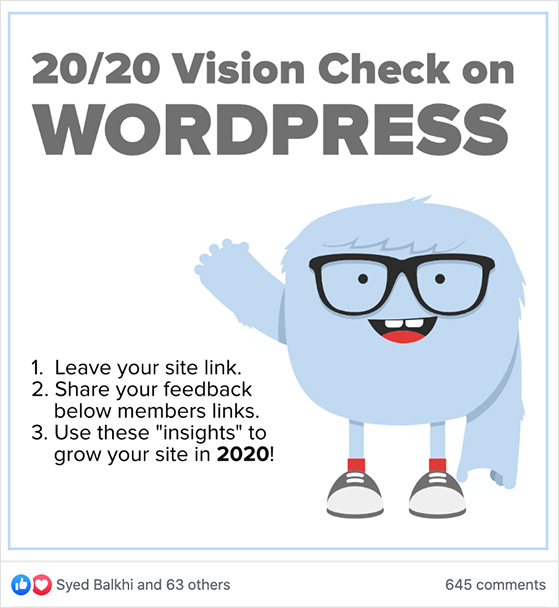 Related: How WPForms Got 11K+ Facebook Group Members with RafflePress
19. Add a Facebook Feed on Your Site
By displaying a Facebook feed on your website, you can make it known that you're on the platform. Plus, visitors can interact with your Facebook content directly from your site.
To embed a Facebook feed on your WordPress site, we recommend using Smash Balloon.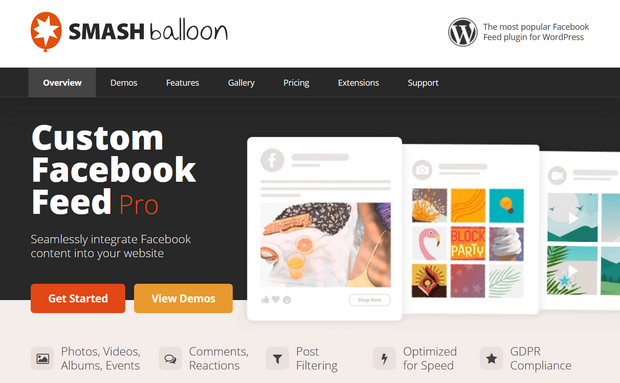 Smash Balloon's Custom Facebook Feed Pro is super simple to set up. All you have to do is install the plugin, connect it to your Facebook account, and in less than 30 seconds you can display a beautiful Facebook feed anywhere on your site.
With Smash Balloon, you can also display likes, comments, shares, and reactions to show social proof and the built-in share options make it easy for users to share your Facebook posts on other social media sites.
20. Don't Ask for Likes and Shares
And finally, our last quick tip to increase engagement on Facebook is to avoid what Facebook calls engagement baiting.
Engagement baiting is the practice of asking for likes and shares, in return for engagement. And if you're caught engaging in this practice Facebook will penalize you by downranking your Facebook posts in the algorithm.
As we mentioned earlier, it's perfectly okay to ask genuine questions. But when you start asking for comments that don't require any genuine thought, you cross over into engagement bait territory.
And that's it!
In this article, you've discovered a ton of quick ways to increase engagement on Facebook. Now all that's left is put it all into practice and increasing your engagement rates.
And while you're here, you might be interested in learning why you should NOT buy Facebook likes, go check it out. Or if you'd rather learn about how to increase engagement on Twitter, read this.
Don't forget to follow our YouTube channel for video tutorials. You can also follow us on Facebook and Twitter here.